wk4
week4, ah time flies.
Design intro was to do fifty thumbnails for a team of 5 robots. was a  lot of work in such a short time, also totally not in my comfort zone. but anyway that's why i go to school to learn!
theme i chose is gardening robots.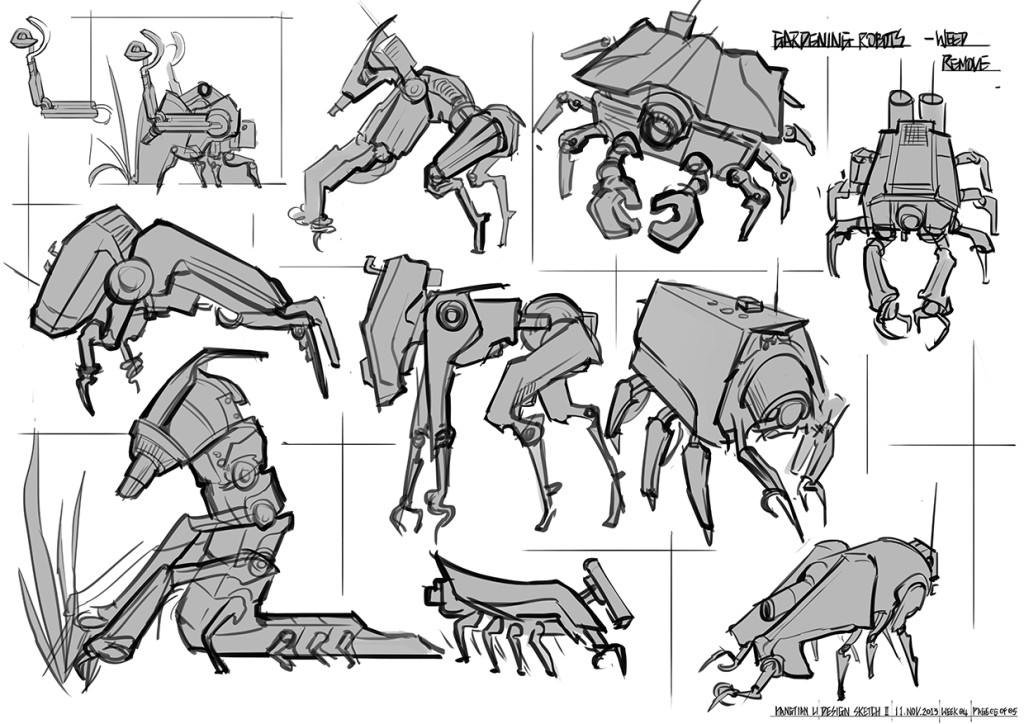 then digital painting – really trying to push for realism this week.
for 3d class this week was more about using zsketch to generate quick thumbnails.
the the devil of this week… my hand was so broken after this…